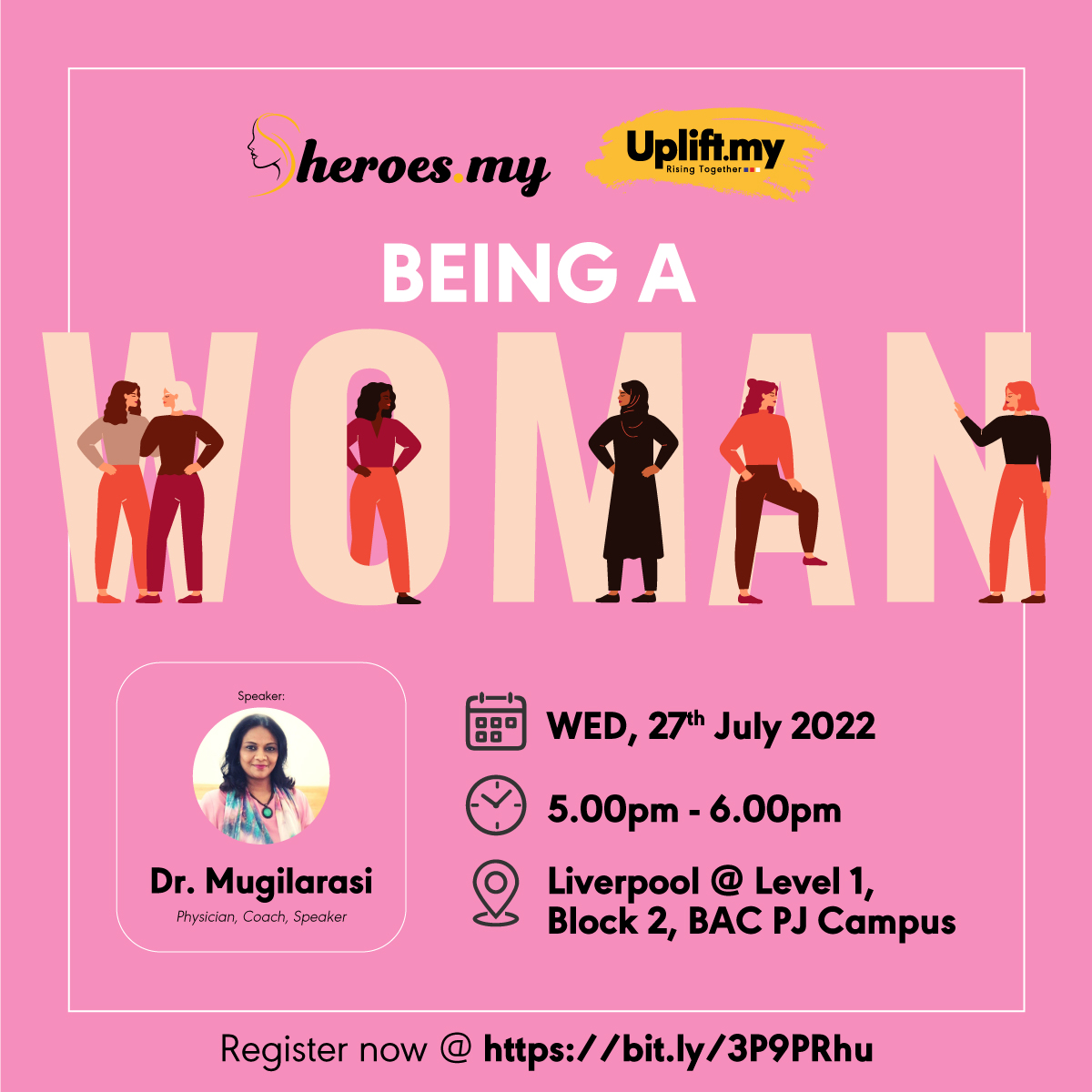 Being a Woman
Empowering women, one step at a time.
It's not easy being a woman! Join us as we, with the guidance of Dr. Mugilarasi, a trained physician, coach and speaker, explore topics such as hormone health, the specific health issues of the reproductive system such as P.C.O.S, endometriosis, perimenopause, etc.), as well as the nutri-emotional management of women's health.
📅Date: Wednesday, 27th July 2022
⏰Time: 5.00 p.m. – 6.00 p.m.
💻Venue: Liverpool @ Level 1, Block 2, BAC PJ Campus
Learn more about what you can do to ensure that you're living your best life and keeping on top of your health, and more!
Sounds like something you'd like to know more about? Don't miss out- register today @ https://bit.ly/3P9PRhu, and be sure to join us on July 27th. See you there!