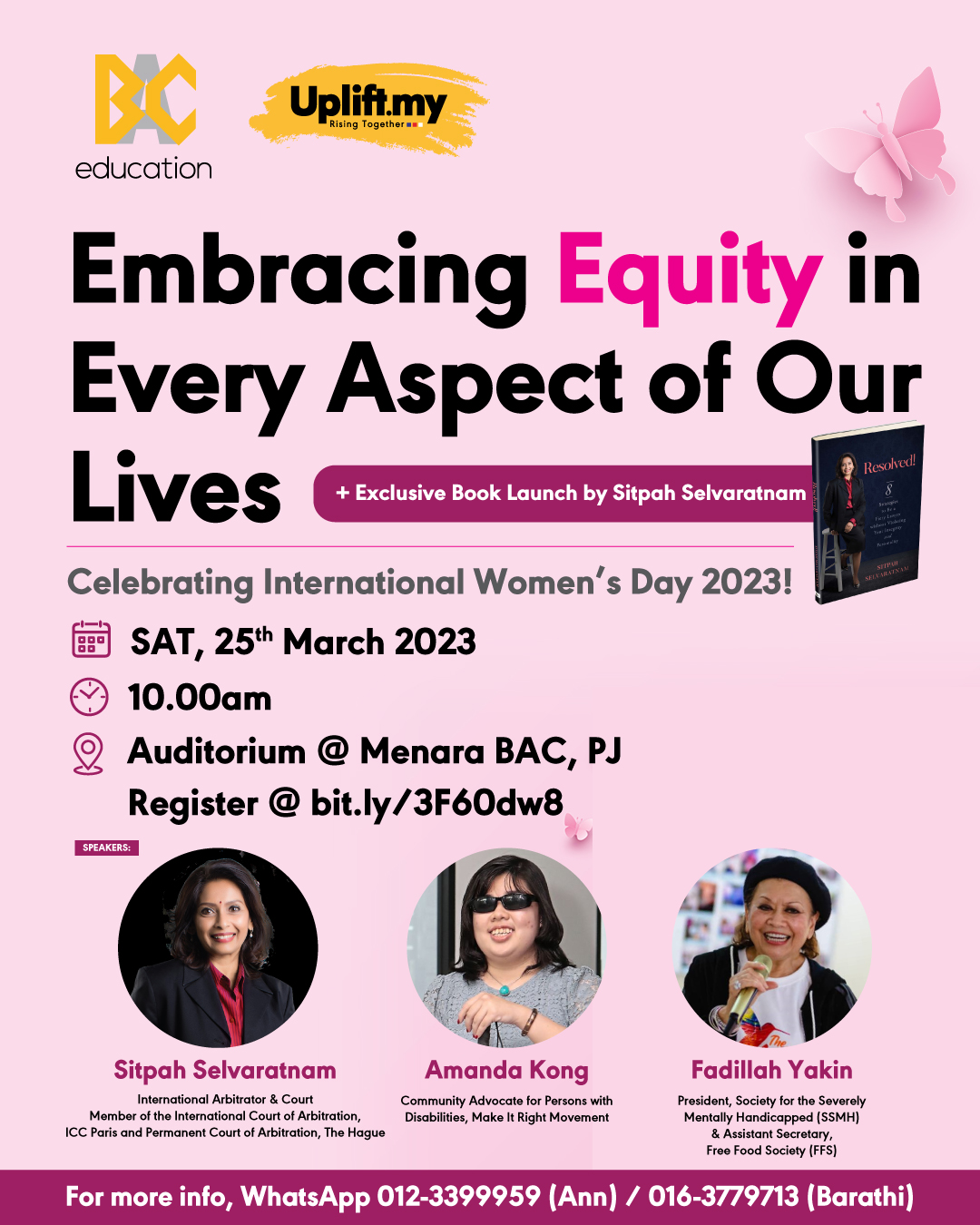 Embracing Equity in Every Aspect of Our Lives
YOU ARE INVITED!
Embracing Equity in Every Aspect of Our Lives:
Celebrating International Women's Day 2023!
+
Exclusive Book Launch by Sitpah Selvaratnam
🗓️ Saturday, March 25, 2023
🕙 10am
📍 Menara BAC, PJ
Join us as we celebrate the book launch of "Resolved! 8 Strategies to be a Fiery Lawyer without Violating Your Integrity and Personality" and listen to powerful stories from inspiring women in power.
If you read her first book, "The Arrest of the Superyacht Equanimity: How Malaysia Reclaimed What Was Hers," it describes how she summoned her inner strength, courage, drive, and faith in justice to recover the superyacht "Equanimity," one of the largest recoveries in the 1MDB global scandal, netting USD 126 million for the Malaysian government.
In her second book, Sitpah delves into the art of navigating through a chaotic and tumultuous world, both internally and externally. It's a masterpiece of self-enrichment literature that one can pick up and instantly find themselves on the path to recovery, drawn predominantly from her vast experience.
BOOK YOUR SEATS TODAY!
Register now at bit.ly/3F60dw8 or Whatsapp 0123399959 (Ann) / 0163779713 (Barathi).
We can't wait to see you there!