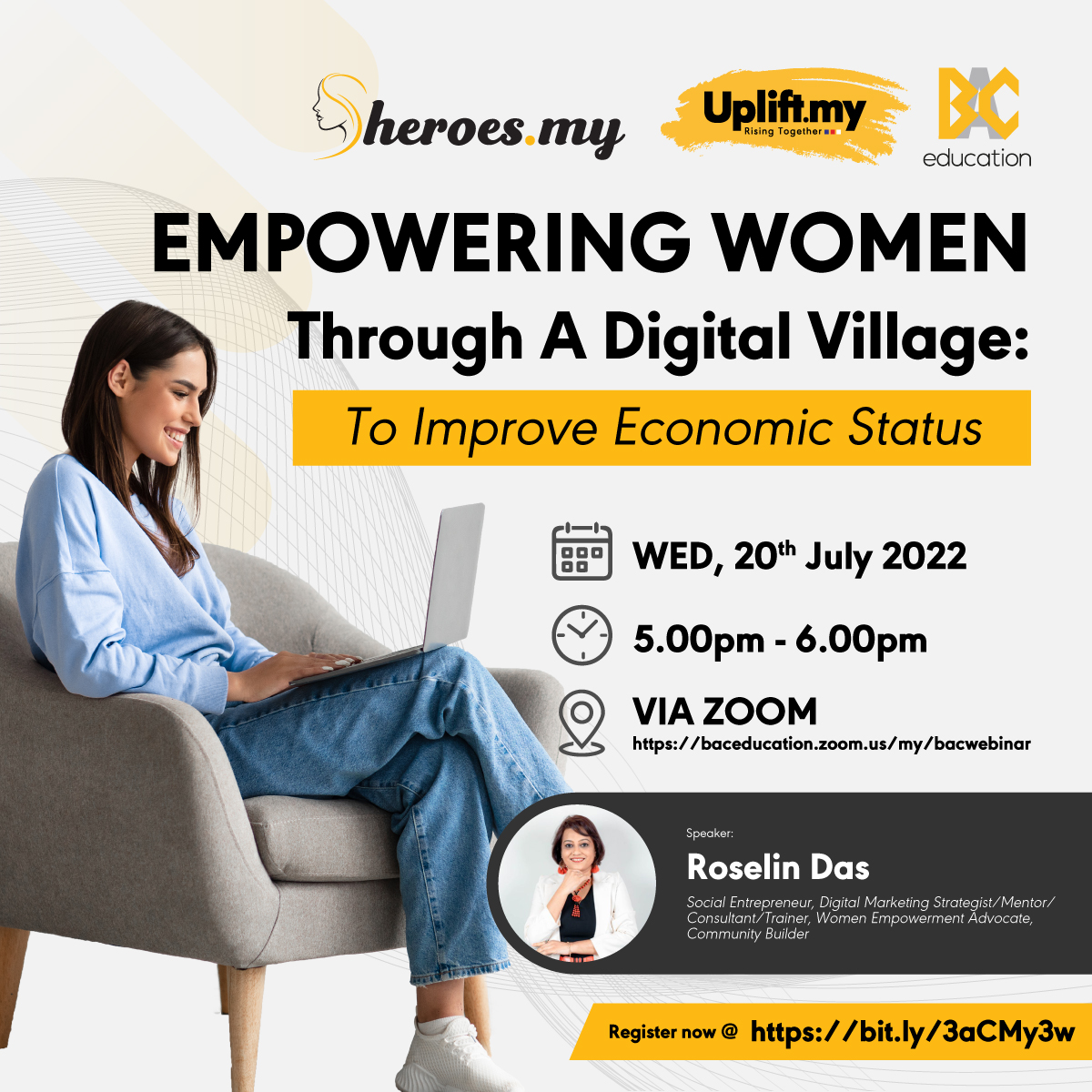 Empowering Women Through a Digital Village: To Improve Economic Status
Empowering women, one step at a time.
In line with our aim of ensuring Malaysian women and girls are economically empowered and have the power to make and act on economic decisions, join us this Wednesday for Empowering Women: Through a Digital Village.
📅Date: Wednesday, 20th July 2022
⏰Time: 5.00 p.m. – 6.00 p.m.
💻Venue: Zoom
This webinar session, helmed by Ms. Roselin Das, a social entrepreneur and women empowerment advocate, focuses on the factors to take into consideration when setting up a small home business, as well as the importance of proper branding and marketing.Ms. Das also zero in on the importance of economic empowerment for women, and how it can positively impact their self-confidence and sense of identity!
So why wait? Learn more about the opportunities available by registering @ https://bit.ly/3aCMy3w . See you there!