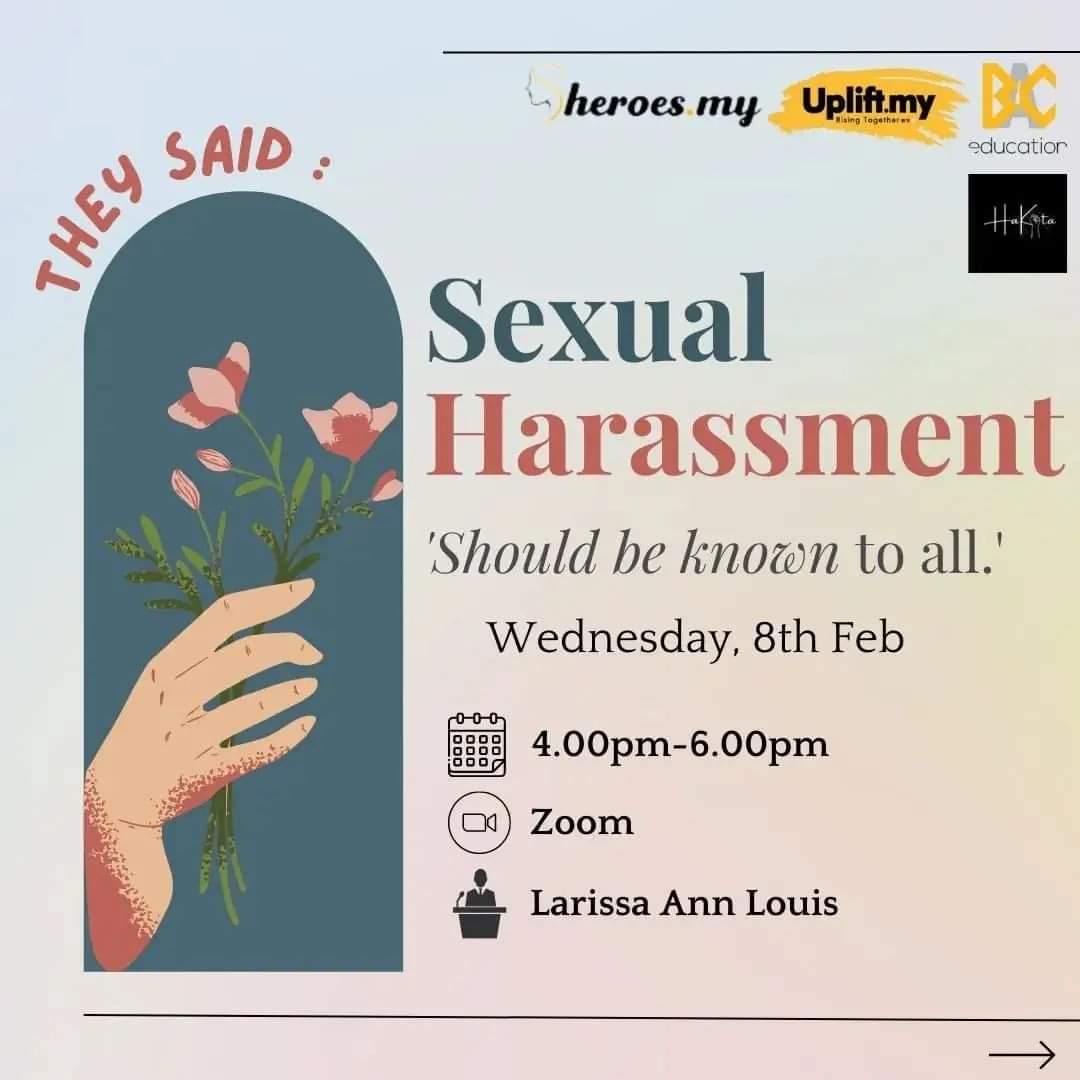 Sexual Harassment 'Should be known to all'
Hi team,
Please add this event on: Supersite, BAC College, IACT, Veritas, Reliance, BACSg, Learn Different, Sheroes & Uplift
Hey everyone!!
We, a group of students, are organising a webinar in collaboration with HaKita for our MPU subject. 🌻
Our speaker, Ms Larissa Ann Louis, lawyer and the founder of HaKita, will be speaking on Sexual Harassment among women. 🌺
This is a good opportunity for us to raise awareness and support women.🌷
💭
As a participant, you will be able to attend this talk for FREE. After which, an interactive Q and A session with the speaker will follow.
Details of the event are as follows:
Date : 8th February 2023
Time: 4pm to 6pm
Platform: Zoom
Don't miss this opportunity to take part in this event!
Sign up now as seats are limited! 🔆
https://docs.google.com/forms/d/e/1FAIpQLScZG2xCBHYXHEWavR0KqPIpfm–DZM-Yy9ONUnN4Z4fwRBSgA/viewform?usp=pp_url